Dare to Learn Event: Facilitating Learning
19.09.2018 10:15 - 12:00 Demo
The role of the teacher or trainer is changing to a facilitative one. We must shift our focus from transferring knowledge to facilitating learning. Join this interactive workshop to learn how facilitation can transform teaching and training.
Welcome to Grape People's Dare to Learn event: Facilitating learning
Objective
To learn how to facilitate learning and an original Finnish facilitation method
For whom
Learning professionals who want to understand the core of facilitation better and to learn new methods
By whom
By Grape People, a Finnish pioneer in Facilitation training and methods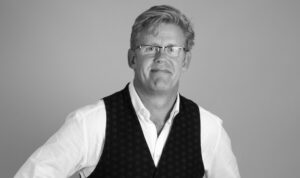 The speaker is Pepe Nummi, a facilitation pioneer with 20 years' experience in 20 countries and over 10 000 facilitators trained.
Where
The home of Grape People, Cable Factory, stairwell C, 5th floor
Check out this short video on how to find us at the Cable Factory
Language
English
Program
10.15 Welcome
Facilitating learning – short presentation and reflection
Trying out a facilitation method
Reflection on lessons learned
12.00 Bye-Bye
Registration
Registration is free.